Specifications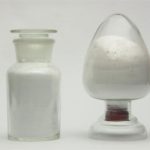 | | |
| --- | --- |
| Item | Index |
| Appearance | White podwer |
Packing& Storage
| | |
| --- | --- |
| Packing | In 25kg barrel |
| Storage | 20℃, 2 years. |
| Shipping | Room temperature in China; may vary elsewhere |
General Information
1.1 Chemical & Physical Properties
Common Names
Stannous Pyrophosphate | Dizinn(2+)diphosphat
Structure
CAS No.
69679-28-3
Boiling Point (℃)
N/A
Molecular Weight
N/A
Melting Point (℃)
N/A
Appearance
N/A
Vapor Specific Gravity
N/A
HS Code
N/A
Flash Point (℃)
N/A
Solubility
N/A
Autoignition Temperature (℃)
N/A
1.2 Safety Information
| | |
| --- | --- |
| Safety Phrases | |
| RIDADR | |
| WGK Germany | |
| Packaging Group | |
| Hazard Class | |
| | | | |
| --- | --- | --- | --- |
| | SYMPTOMS | PREVENTION | FIRST AID |
| Inhalation | Cough. Sore throat. | Use local exhaust or breathing protection. | Fresh air, rest. |
| Skin | Redness. Burning sensation. Itching. | Protective gloves. | Remove contaminated clothes. Rinse and then wash skin with water and soap. |
| Eyes | Redness. Pain. | Wear safety goggles. | First rinse with plenty of water for several minutes (remove contact lenses if easily possible), then refer for medical attention. |
| Ingestion | Abdominal pain. Nausea. Vomiting. | Do not eat, drink, or smoke during work. Wash hands before eating. | Rinse mouth. Induce vomiting (ONLY IN CONSCIOUS PERSONS!). Refer for medical attention . |
1.3 Synthetic Route
N/A
Application of stannous pyrophosphate
1. Used in the electroplating industry: tin plating for cyanide-free electroplating;
2. Used in the toothpaste manufacturing industry: used as a filling agent for toothpaste, slightly dissociated in toothpaste, and has a certain effect on preventing dental diseases;
3. Used in the printing and dyeing industry: for dyeing;
4. Used in the ceramic industry: for refining clay;
5. Used in the paint industry: Appropriate addition in the paint industry can slow down the settling speed of the paint filler in the paint and improve the performance of the paint.