Specifications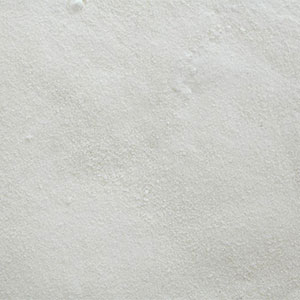 | | |
| --- | --- |
| Item | Index |
| Appearance | White powder or colorless crystals |
Packing& Storage
| | |
| --- | --- |
| Packing | In 25kg barrel |
| Storage | 20℃, 2 years. |
| Shipping | Room temperature in China; may vary elsewhere |
General Information
1.1 Chemical & Physical Properties
Common Names
Potassium stannate | Dipotassium bis(oxidanidyl)-oxidanylidene-tin trihydrate
Structure
CAS No.
12142-33-5
Boiling Point (℃)
N/A
Molecular Weight
244.89600
Melting Point (℃)
140°C (dec.)
Appearance
White powder or colorless crystals
Vapor Specific Gravity
N/A
HS Code
2841900090
Flash Point (℃)
N/A
Solubility
Soluble in water, alkaline, insoluble in alcohol and acetone.
Autoignition Temperature (℃)
N/A
1.2 Safety Information
| | |
| --- | --- |
| Safety Phrases | S22-S36/37/39-S45 |
| RIDADR | 1759 |
| WGK Germany | – |
| Packaging Group | – |
| Hazard Class | – |
| | | | |
| --- | --- | --- | --- |
| | SYMPTOMS | PREVENTION | FIRST AID |
| Inhalation | Cough. Sore throat. | Use local exhaust or breathing protection. | Fresh air, rest. |
| Skin | Redness. Burning sensation. Itching. | Protective gloves. | Remove contaminated clothes. Rinse and then wash skin with water and soap. |
| Eyes | Redness. Pain. | Wear safety goggles. | First rinse with plenty of water for several minutes (remove contact lenses if easily possible), then refer for medical attention. |
| Ingestion | Abdominal pain. Nausea. Vomiting. | Do not eat, drink, or smoke during work. Wash hands before eating. | Rinse mouth. Induce vomiting (ONLY IN CONSCIOUS PERSONS!). Refer for medical attention . |
1.3 Synthetic Route
Metastannic acid and potassium hydroxide are neutralized to generate potassium stannate solution, which is precipitated, evaporated and crystallized to obtain products.
The use of potassium stannate
Potassium stannate is mainly used in the electroplating industry to replace silver with tin and nickel with tin-copper alloy. It can not only reduce production costs but also replace sodium with potassium to produce higher cathode efficiency and conductivity and improve the surface brightness, adhesion, and corrosion resistance of plated parts, such as those used in automobile manufacturing, the electronics industry, canned food boxes, Electroplating of RMB, etc. Potassium stannate can also be used as a mordant in the printing and dyeing industry and as a weighting agent in the textile industry. In addition, it is also widely used in the glass ceramic industry and advanced decorative materials.