Specifications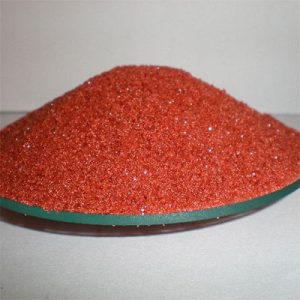 Item
Index
Index
Index
Reagent grade A.R.
Reagent grade C.P.
Technical grade
Assay %
≥99.5
≥98.5
≥98.0
Water insoluble%
≤0.005
≤0.01
≤0.02
Chlorides(Cl) %
≤0.002
≤0.005
≤0.02
Total N %
≤0.05
≤0.05
——
Mn%
≤0.005
≤0.02
≤0.02
Fe%
≤0.001
≤0.005
≤0.01
Ni%
≤0.01
≤0.1
≤0.1
Zn%
≤0.005
≤0.02
≤0.02
Na%
≤0.01
≤0.05
≤0.05
Ca%
≤0.005
≤0.025
≤0.05
Cu%
≤0.001
≤0.005
≤0.01
Packing& Storage
| | |
| --- | --- |
| Packing | 25kg cardboard drum, lined with double-layer plastic bag |
| Storage | 20℃, 2 years. |
| Shipping | Room temperature in China; may vary elsewhere |
General Information
1.1 Chemical & Physical Properties
Common Names
Cobaltous Sulphate | Cobalt sulfate heptahydrate
Structure
CAS No.
10026-24-1
Boiling Point (℃)
735°C
Molecular Weight
281.10300
Melting Point (℃)
98 °C
Appearance
Red crystals or crystalline powder
Vapor Specific Gravity
N/A
HS Code
28332930
Flash Point (℃)
N/A
Solubility
Soluble in water
Autoignition Temperature (℃)
N/A
1.2 Safety Information
| | |
| --- | --- |
| Safety Phrases |  S53-S23-S36/37-S45-S61-S60-S22 |
| RIDADR | UN 3082 9/PG 3 |
| WGK Germany | 2 |
| Packaging Group | III |
| Hazard Class | N/A |
| | | | |
| --- | --- | --- | --- |
| | SYMPTOMS | PREVENTION | FIRST AID |
| Inhalation | Cough. Sore throat. | Use local exhaust or breathing protection. | Fresh air, rest. |
| Skin | Redness. Burning sensation. Itching. | Protective gloves. | Remove contaminated clothes. Rinse and then wash skin with water and soap. |
| Eyes | Redness. Pain. | Wear safety goggles. | First rinse with plenty of water for several minutes (remove contact lenses if easily possible), then refer for medical attention. |
| Ingestion | Abdominal pain. Nausea. Vomiting. | Do not eat, drink, or smoke during work. Wash hands before eating. | Rinse mouth. Induce vomiting (ONLY IN CONSCIOUS PERSONS!). Refer for medical attention . |
1.3 Synthetic Route
Cobalt metal method: the metal cobalt plate is dissolved in the mixed acid of sulfuric acid and nitric acid, heated to boiling with steam, and then concentrated, crystallized and separated the mother liquor after the reaction to obtain cobalt sulfate …
Applications?
This product is mainly used in cobalt electroplating solution, also used as cobalt ferromagnetic material, paint drier, glaze for colored porcelain, additive for alkaline battery, chemical analysis reagent and catalyst, etc.
Safety information?
Do not breathe dust, gas, fumes, vapour, spray.
Wear suitable protective clothing and gloves.
In case of accident or if you feel unwell, seek medical advice immediately and show the label if possible.
Avoid exposure and obtain special instructions before use.
This material and its container must be disposed of as hazardous waste.
Avoid release to the environment. Refer to special instructions and safety data sheets.
Harmful if swallowed.
It may cause sensitization by inhalation and skin contact. And it may cause cancer by inhalation.
It is Very toxic to aquatic organisms, which may cause long-term adverse effects in the aquatic environment.