Specifications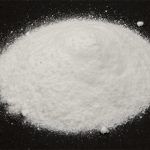 | | | | | | | | | |
| --- | --- | --- | --- | --- | --- | --- | --- | --- |
| Potassium Sulfate | Reagent grade A.R. | Reagent grade C.P. | Lucosamine special-purpose grade | Lucosamine low sodium grade | War industry grade | Gunpowder grade | Feed grade | Technical grade |
| Item | Index | Index | Index | Index | Index | Index | Index | Index |
| Assay(K2SO4)% | ≥99.0 | ≥98.5 | ≥99.0 | ≥99.0 | ≥99.0 | ≥99.0 | ≥98.5 | ≥98.5 |
| Water insoluble% | ≤0.005 | ≤0.01 | ≤0.005 | ≤0.005 | ≤0.01 | ≤0.02 | —— | —— |
| As% | ≤0.0001 | ≤0.0005 | ≤0.0002 | ≤0.0001 | ≤0.0002 | —— | ≤0.001 | ≤0.001 |
| PH(50g/L,25℃) | 5.0~8.0 | 5.0~8.0 | 5.0~8.0 | 5.0~8.0 | 6.0~8.0 | 6.0~8.0 | —— | —— |
| Chlorides(Cl), % | ≤0.0005 | ≤0.001 | ≤0.02 | ≤0.005 | ≤0.001 | ≤0.002 | —— | —— |
| Total nitrogen(N) % | ≤0.0005 | ≤0.001 | ≤0.0005 | ≤0.0005 | – | – | – | – |
| Ca% | ≤0.01 | ≤0.02 | ≤0.01 | ≤0.01 | ≤0.02 | ≤0.03 | —— | —— |
| Heav metal(as Pb) % | ≤0.0005 | ≤0.001 | ≤0.0005 | ≤0.0005 | ≤0.001 | ≤0.001 | ≤0.002 | ≤0.002 |
| Fe% | ≤0.0002 | ≤0.0005 | ≤0.0002 | ≤0.0002 | ≤0.0005 | ≤0.001 | —— | —— |
| Na% | ≤0.03 | ≤0.1 | —— | ≤0.005 | ≤0.1 | —— | —— | —— |
| Fineness(40-80 meshes sieve) | —— | —— | Pass | Pass | | | | |
| Mg% | – | – | – | – | ≤0.005 | ≤0.01 | —— | —— |
| Fineness(120 meshes sieve) | | | | | —— | ≤5 | 40 meshes sieving rate≥95 | —— |
Packing& Storage
| | |
| --- | --- |
| Packing | In 25Kg/woven bag lined with double-layer plastic bag |
| Storage | 20℃, 2 years. |
| Shipping | Room temperature in China; may vary elsewhere |
General Information
1.1 Chemical & Physical Properties
Common Names
Potassium sulfate |
Sulfuric acid dipotassium salt | Dipotassium sulfate
Structure
CAS No.
7778-80-5
Boiling Point (℃)
1689°C
Molecular Weight
174.259
Melting Point (℃)
1067°C
Appearance
Colorless or white, hexagonal or orthorhombic crystalline or granular powder
Vapor Specific Gravity
N/A
HS Code
3105100090
Flash Point (℃)
1689°C
Solubility
Soluble in water, insoluble in ethanol, acetone and carbon disulfide
Autoignition Temperature (℃)
N/A
1.2 Safety Information
| | |
| --- | --- |
| Safety Phrases | S22-S24/25 |
| RIDADR | NONH for all modes of transport |
| WGK Germany | 1 |
| Packaging Group | N/A |
| Hazard Class | N/A |
| | | | |
| --- | --- | --- | --- |
| | SYMPTOMS | PREVENTION | FIRST AID |
| Inhalation | Cough. Sore throat. | Use local exhaust or breathing protection. | Fresh air, rest. |
| Skin | Redness. Burning sensation. Itching. | Protective gloves. | Remove contaminated clothes. Rinse and then wash skin with water and soap. |
| Eyes | Redness. Pain. | Wear safety goggles. | First rinse with plenty of water for several minutes (remove contact lenses if easily possible), then refer for medical attention. |
| Ingestion | Abdominal pain. Nausea. Vomiting. | Do not eat, drink, or smoke during work. Wash hands before eating. | Rinse mouth. Induce vomiting (ONLY IN CONSCIOUS PERSONS!). Refer for medical attention . |
1.3 Synthetic Route
1. The Mannheim method uses 98% sulfuric acid and potassium chloride to decompose at high temperature to generate potassium sulfate, a by-product hydrochloric acid.
2. Crystal separation method using Tongzi shell alkali or grass ash ash by roasting, leaching, filtration, concentration, centrifugal separation and drying to obtain potassium sulfate.
3. Alum stone reduction pyrolysis method crushes alum stone, roasts and dehydrates, and then decolorizes, leachs, desiliconizes, concentrates and separates crude potassium sulfate by decolorization, caustic soda solution, and obtains potassium sulfate products by refining.