Specifications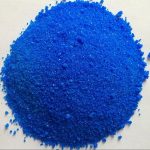 | | | | | | | | |
| --- | --- | --- | --- | --- | --- | --- | --- |
| Cupric Nitrate | Export AR grade | A.R. | C.P. | Catalyst grade | Best technical grade | Technical 1st grade | Technical 2nd grade |
| Assay % | ≥99.5 | 99.0-102.0 | 99.0-103.0 | ≥99.5 | ≥99.8 | ≥99.5 | ≥99.5 |
| pH-value(50g/L) | 2.0-4.0 | 3.0-4.0 | 3.0-4.0 | —— | —— | —— | —— |
| Water insoluble% | ≤0.0025 | ≤0.002 | ≤0.005 | ≤0.05 | ≤0.01 | ≤0.05 | ≤0.1 |
| Sulphates(SO4-)% | ≤0.005 | ≤0.005 | ≤0.02 | ≤0.02 | ≤0.03 | ≤0.05 | ≤0.1 |
| Chlorides(Cl) % | ≤0.001 | ≤0.001 | ≤0.005 | ≤0.02 | ≤0.02 | ≤0.05 | ≤0.1 |
| Non-precipitate in sulfureted hydrogen(As sulphates) % | —— | ≤0.05 | ≤0.1 | ≤0.1 | ≤0.2 | —— | —— |
| Iron(Fe)% | ≤0.005 | ≤0.002 | ≤0.01 | ≤0.001 | ≤0.001 | ≤0.002 | —— |
| Zinc(Zn)% | ≤0.001 | —— | —— | ≤0.003 | ≤0.003 | —— | —— |
| Calcium(Ca)% | ≤0.002 | —— | —— | —— | —— | —— | —— |
| Lead(Pb)% | ≤0.001 | —— | —— | —— | —— | —— | —— |
| Magnesium(Mg)% | ≤0.002 | —— | —— | —— | —— | —— | —— |
| Nickel(Ni)% | ≤0.002 | —— | —— | —— | —— | —— | —— |
| Potassium(K)% | ≤0.005 | —— | —— | —— | —— | —— | —— |
| Sodium(Na)% | ≤0.005 | —— | —— | —— | —— | —— | —— |
Packing& Storage
| | |
| --- | --- |
| Packing | 25Kg/woven bag with double PE liners, closed tightly. |
| Storage | 20℃, 2 years. |
| Shipping | Room temperature in China; may vary elsewhere |
General Information
1.1 Chemical & Physical Properties
Common Names
Cupric nitrate trihydrate | Copper nitrate
Structure
CAS No.
10031-43-3
Boiling Point (℃)
170°C
Molecular Weight
241.602
Melting Point (℃)
114 °C
Appearance
Dark blue columnar crystals
Vapor Specific Gravity
N/A
HS Code
28342930
Flash Point (℃)
N/A
Solubility
Soluble in water and ethanol, its solution is acidic, soluble in concentrated ammonia water to form the complex salt of copper tetraammonium dinonitrate
Autoignition Temperature (℃)
N/A
1.2 Safety Information
| | |
| --- | --- |
| Safety Phrases | S17-S26-S36/37/39-S45-S37/39 |
| RIDADR | UN 3085 5.1/PG 2 |
| WGK Germany | 2 |
| Packaging Group | II |
| Hazard Class | 5.1 |
| | | | |
| --- | --- | --- | --- |
| | SYMPTOMS | PREVENTION | FIRST AID |
| Inhalation | Cough. Sore throat. | Use local exhaust or breathing protection. | Fresh air, rest. |
| Skin | Redness. Burning sensation. Itching. | Protective gloves. | Remove contaminated clothes. Rinse and then wash skin with water and soap. |
| Eyes | Redness. Pain. | Wear safety goggles. | First rinse with plenty of water for several minutes (remove contact lenses if easily possible), then refer for medical attention. |
| Ingestion | Abdominal pain. Nausea. Vomiting. | Do not eat, drink, or smoke during work. Wash hands before eating. | Rinse mouth. Induce vomiting (ONLY IN CONSCIOUS PERSONS!). Refer for medical attention . |
1.3 Synthetic Route
Metal copper method: 30%~32% nitric acid is added to the acid-resistant reactor with stirring, and copper chips are slowly added under stirring for reaction. After the reaction is carried out for 8h, the solution is heated to 60~70 °C, nitrogen oxide gas is expelled, and the reaction is until no yellow smoke is produced. Put the solution into the storage tank, dilute it with water, and then filter, clear the filtrate with nitric acid acidification after vacuum evaporation, concentrate at 60~70 °C to the relative density of the solution 1.78~1.8, and then cool crystallization, centrifugal separation, drying to prepare copper nitrate finished product.
Copper oxide method: use copper-containing scraps (containing metal copper, copper sulfide, copper sulfate, etc.) roasted at 600 °C for 6h, the generated copper oxide is acidified with dilute sulfuric acid to obtain copper sulfate solution, after clarification, filtration, the clear filtrate is replaced with iron filings, the metal copper is separated by sedimentation, and then the iron filings mixed in the metal copper powder are removed by elution, and then separated and roasted to obtain black copper oxide powder.
Add water, mother liquor, concentrated nitric acid to the acid-resistant reactor with stirring, slowly add copper oxide at 25~30 °C under stirring until no yellow smoke occurs, the solution is diluted with water to 30 °Bé, vacuum suction filtration. The clear filtrate was added to hydrogen peroxide, and Ph4~4.5 was adjusted, and then clarified and filtered to remove the iron hydroxide precipitate. After adding the clear liquid to nitric acid acidification, it is concentrated by evaporation, cooled and crystallized, centrifuged and dried to obtain a finished copper nitrate product.